The Lemon Twigs
Phil Spector
Live Video Of "Hell On Wheels" Out Now
Live Video of "Hog" Out Now
New Music Video "Moon" Out Now
The Lemon Twigs Cover Daniel Johnston's "Scuttle Butt"
New Official Lemon Twigs Merchandise Available
Hi everybody. Brian here. I know you're hungry for Lemon Twigs merch. You've worn out that black Do Hollywood-era Ozzy logo shirt so much that you can no longer read what it says. Luckily, we've made some new shirts, available below. As if that wasn't enough, the incredible artist Richard Sanchez made a limited edition poster for us which we'll sign. Perfect to hang up in any room in your house. Link below.
https://kf-merch.com/collections/the-lemon-twigs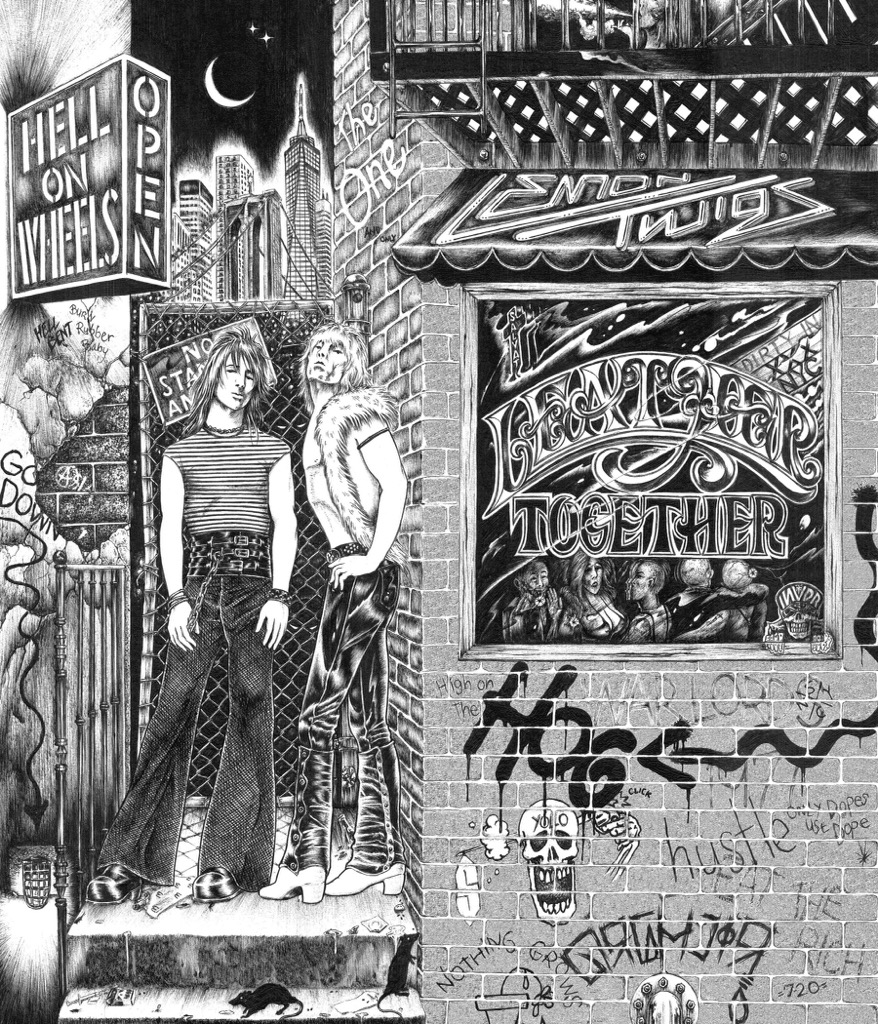 Songs For The General Public Out Now
No One Holds You (Closer Than The One You've Never Met)
A dream is something better than before. The Best is the dream to end all dreams. It's close enough to smell, but always too far to taste. If you could bottle The Best, The Coca Cola Company would be stacking the shelves with it as we speak. Anything less than The Best ain't worth a dime, so we think. But without something sweet and sticky that gives you pimples on your face, we're all just sucking up air through a straw. Nothing's better than what what has yet to come, and No One Holds You Closer Than The One You Haven't Met.
Live In Favor Of Tomorrow
The Lemon Twigs have done it again with another shot of adrenaline straight into the vein of the American pop scene. "Live In Favor Of Tomorrow" is a euphoric dance in the clouds which brings you close enough to God to slap him five. Time is an antiquated illusion when you play this puppy loud. Judy Garland twerks on Galileo to the sound of jangly guitars and drumming we haven't heard since Jerry Lewis jammed with Lars Ulrich at Woodstock 2069. Every-day horror is a day at the beach in the land of the infinite.
Is that a mushroom cloud, or the Buddha doing a cannonball at his holy summer pool party? These are the kinds of thoughts likely to ripple through your mind during the song's relentless 3 minutes and 24 seconds. So take your shirt off and take a dive into infinity with The chosen Lemon Twigs.

MOON
"I saw a Dr. Phil where they were telling this kid that she's gotta go back to school and stop being so rebellious, and then that was Bhad Bhabie. And she wasn't a typical person, she wasn't going to do whatever everybody expected her to do, she had a different dream for her life, and she was on her own sort of path, and I identified with that. And that was partially what spurred on the song." – Mike