The Lemon Twigs
New Music Video "Moon" Out Now
The Lemon Twigs Cover Daniel Johnston's "Scuttle Butt"
New Official Lemon Twigs Merchandise Available
Hi everybody. Brian here. I know you're hungry for Lemon Twigs merch. You've worn out that black Do Hollywood-era Ozzy logo shirt so much that you can no longer read what it says. Luckily, we've made some new shirts, available below. As if that wasn't enough, the incredible artist Richard Sanchez made a limited edition poster for us which we'll sign. Perfect to hang up in any room in your house. Link below.
https://kf-merch.com/collections/the-lemon-twigs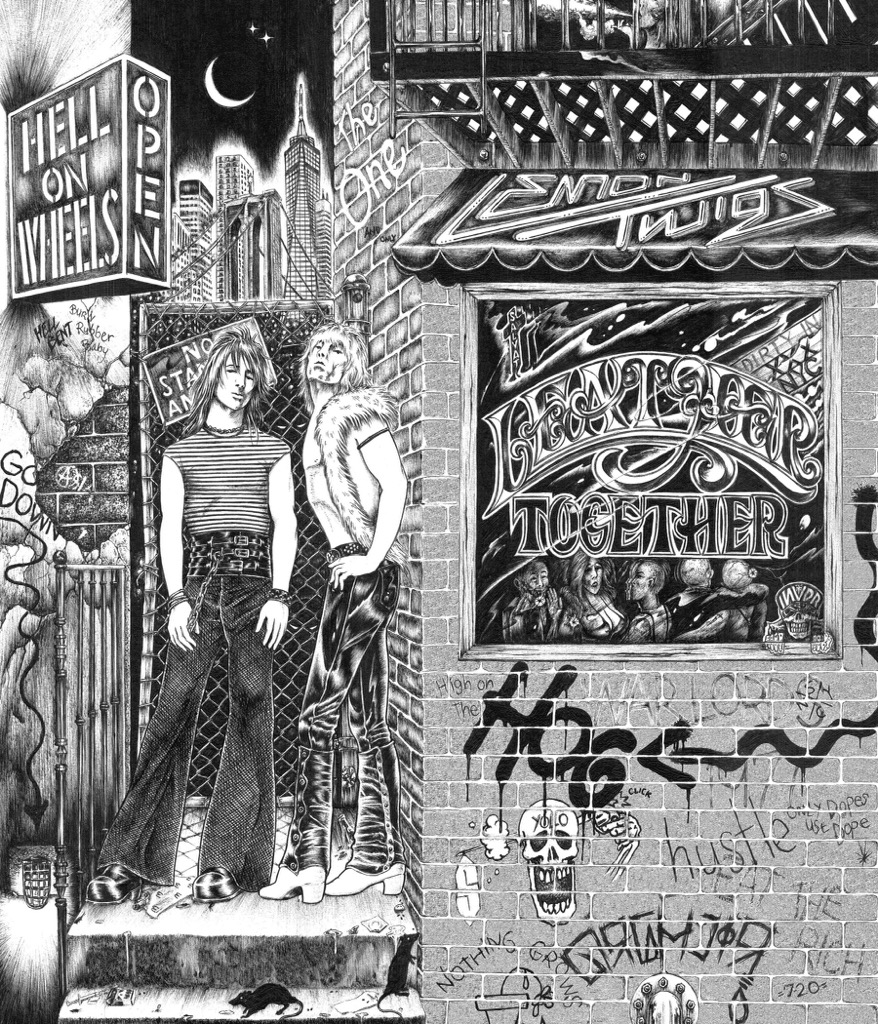 Songs For The General Public Out Now
No One Holds You (Closer Than The One You've Never Met)
A dream is something better than before. The Best is the dream to end all dreams. It's close enough to smell, but always too far to taste. If you could bottle The Best, The Coca Cola Company would be stacking the shelves with it as we speak. Anything less than The Best ain't worth a dime, so we think. But without something sweet and sticky that gives you pimples on your face, we're all just sucking up air through a straw. Nothing's better than what what has yet to come, and No One Holds You Closer Than The One You Haven't Met.
Live In Favor Of Tomorrow
The Lemon Twigs have done it again with another shot of adrenaline straight into the vein of the American pop scene. "Live In Favor Of Tomorrow" is a euphoric dance in the clouds which brings you close enough to God to slap him five. Time is an antiquated illusion when you play this puppy loud. Judy Garland twerks on Galileo to the sound of jangly guitars and drumming we haven't heard since Jerry Lewis jammed with Lars Ulrich at Woodstock 2069. Every-day horror is a day at the beach in the land of the infinite.
Is that a mushroom cloud, or the Buddha doing a cannonball at his holy summer pool party? These are the kinds of thoughts likely to ripple through your mind during the song's relentless 3 minutes and 24 seconds. So take your shirt off and take a dive into infinity with The chosen Lemon Twigs.

MOON
"I saw a Dr. Phil where they were telling this kid that she's gotta go back to school and stop being so rebellious, and then that was Bhad Bhabie. And she wasn't a typical person, she wasn't going to do whatever everybody expected her to do, she had a different dream for her life, and she was on her own sort of path, and I identified with that. And that was partially what spurred on the song." – Mike
Community
Here's a track from someone who worked overtime in the House of the Bizarre, the great Tiny Tim. From his second record, produced by Richard Perry, who went on to be Nilsson's right hand man. Someone who recognized him as the force of nature he was. Not just a novelty act. God Blessed Tiny Tim in 1968 with his first album, cut in 68 in Los Angeles. Tiny arrived by train. He was scared of flying but he took us to the stratosphere on that record. Next came Tiny Tim's 2nd Album. The release was said to have been undercut commercially by the bootleg record Concert in Fairyland, which was recorded years prior to the first album under many different contracts, using many different names. It was shrewdly compiled and marketed by none other than Richard Perry's father in law. Perry was apparently so upset by this, he ended his relationship with the guy, and sued him. When you hear the real second record, you can understand why. Masterful arrangements, dynamic song choices and inventive production which showed that Tiny was serious about his interpretations of both classic and contemporary songs, and communicated them in a way that was as relevant to 1969 as the goddamned Jefferson Airplane. I mean, listen to this song. The lyrics, written by Brill Building writer Roger Atkins (who also wrote words to It's My Life by the Animals and The Kind Of Girl I Could Love by the Monkees), talk about a wealthy and well known man in the community, who bankrupts small businesses "like the perfect gentleman." There's a river and a street that bare his name and every stitch and inch of the community is his. The cover of the record features Tiny with his parents, Butros and Tillie.
-Brian
Domani
The Lemon Twigs LIVE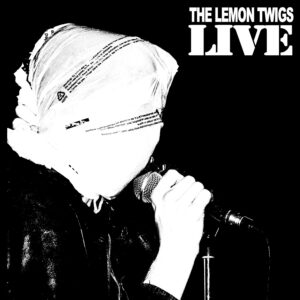 Compiled from recordings of The Lemon Twigs' live performances in late 2018, early 2019 on the "Go To School" tour, here is The Lemon Twigs LIVE. If you close your eyes while you listen, you'll experience EXACTLY what it would be like to go to a Lemon Twigs show wearing a blindfold.
The album is available exclusively on bandcamp. All of the proceeds will go to Coalition for the Homeless, who are helping NYC's most vulnerable during this trying time and have been since 1981. For more information on them go to their website: www.coalitionforthehomeless.org